More than 6 million people in the United States suffer from Alzheimer's disease and other forms of dementia. That number is expected to double by the year 2050. Worldwide, close to 50 million suffer from dementia.
Dementia is an umbrella term that encompasses several diseases which affect memory, thinking, and behavior. It is a progressive disease with no cure. Currently, there are no known treatments that slow the progression.
Dementia is one of the leading causes of disability for seniors. The World Health Organization (WHO) recognizes dementia as a health priority across the globe. According to WHO, "Dementia has a physical, psychological, social, and economic impact, not only on people with dementia, but also on their carers, families and society at large."
When it's Time to Get Help with Elder Care
In the early stages of dementia, people can often get by without significant help. Some may not even know they have dementia. The symptoms, such as simple forgetfulness or losing track of time, aren't necessarily worrisome at first.
As the disease progresses, the person with dementia will begin to need help with daily tasks. It's often in this phase that the dementia is diagnosed.
Once your loved one has received a diagnosis, it's time to come up with a plan to address their needs. It's an overwhelming task, but you don't have to do it alone. There are health and elder-care professionals that can help you. But there is some paperwork you should make sure is in order first.
A Will, a Health Care Proxy, and a Living Will
If your loved one doesn't have estate-planning documents, make this a priority. The standard documents are:
A will A legal document that states someone's wishes when they pass away. Usually, a will delineates how assets will be divided and what kind of funeral arrangements that should be made.
A health care proxy Everyone should have one of these, but they are especially important for seniors. A health care proxy is a legal document that appoints a trusted representative to make medical decisions in the case of incapacity.
A living will A living will is a legal document that outlines a person's wishes, should they face a life-threatening illness and are unable to make their wishes known. It covers medical interventions such as dialysis and tube feeding. A living will can be a resource for the health care proxy.
Even if your loved one has these documents, speak with a lawyer to review them. Peoples wishes and finances change over time, so the documents may need updating.
Once a health care proxy has been established, the proxy can speak freely to medical personal on behalf of their loved one. This will be important as care becomes more complicated.
Who Can Help You Find Care for Your Loved One?
There are two phone calls you should place right away if you need to set up a care plan. Call your loved one's PCP and the local senior center.
Primary Care Doctor (PCP) The first place to look for guidance is the PCP. They can explain to you the kinds of help your loved one needs. They can also point you in the right direction for area resources.
Local Senior Center or Council on Aging Your local senior center is just waiting for your phone call. They are there to help by answering questions, sharing resources, and putting you in touch with the right care organizations.
In-Home Care Options
There are several types of agencies that may assist you in providing care for your loved one. Many people work with more than one service agency to provide the best care possible.
Visiting Nurse Association (VNA) One option for home care is your local VNA. If a doctor determines that home care is a medical need, they will write a referral. The VNA provides assistance with medication management, post-operative care, personal care, and mental health monitoring. Medicare, Medicaid, and some insurance companies will pay for VNA care, as long as eligibility criteria are met. Often, VNA services are initiated following a health emergency and are limited to a set number of visits.
Elder Care Agencies Elder care agencies provide direct home health services such as light housekeeping, shopping, cooking, and laundry. They can also run errands and provide companionship. Pricing varies in different agencies. Look for ones that have a sliding scale based upon income.
Once contacted, the agency conducts an evaluation of your loved one's needs. Next, they propose a care plan stating how often services will be provided and what kind of service is covered by the plan. Don't be afraid to push back if you think more services are needed. If the agency won't increase the services, they may be able to refer you to private options.
Veteran's Administration (VA) Sometimes the VA gets a bad rap, but they can be a good resource if your loved one is a veteran. Contact the VA directly or reach out to your local VA office. Local reps know how to navigate the process of obtaining veterans' benefits and will even walk you through the tedious paperwork.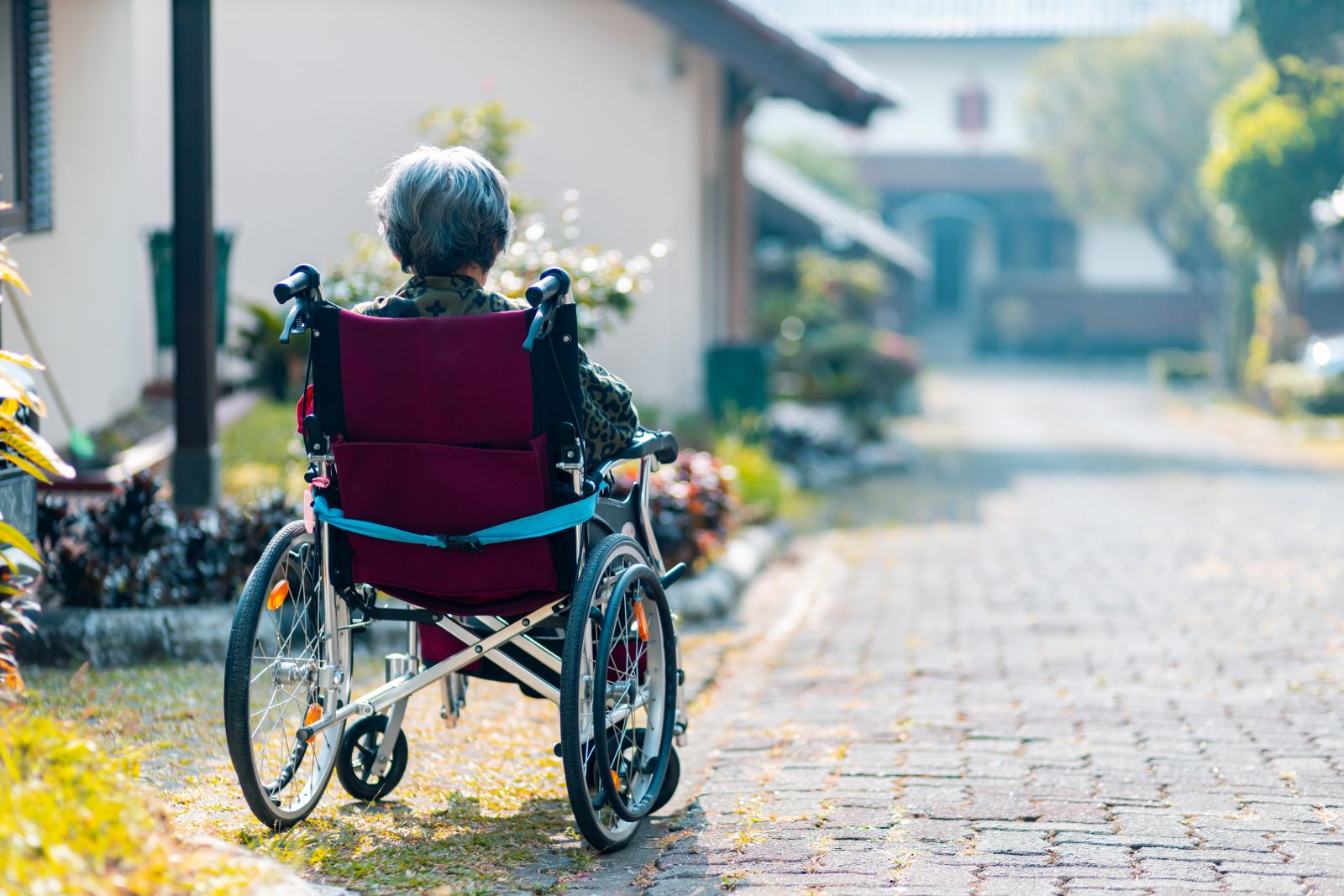 Adult Day Centers
In later stages of dementia, adult day centers are another option to explore. Sometimes there is a sliding scale so that people of varying incomes can access the programs. Quality adult day centers provide elders with a safe place where they can enjoy a variety of activities. Everyone's situation is different and not all adult day centers will meet the needs of your loved one. Think about the following when choosing a center.
Can the staff assist with medication?
Do they offer on-site medical exams?
What is their behavior management protocol?
What does a typical day look like?
Do they offer counseling and education services to help manage dementia?
Is transportation provided?
Do they offer nutritious meals?
Are personal grooming options available, such as haircuts and nail clipping?
Adult day centers are a good option for family's where the primary caregiver is burning out. They are also a good option when in-home care can't fully meet the needs of an elder with dementia.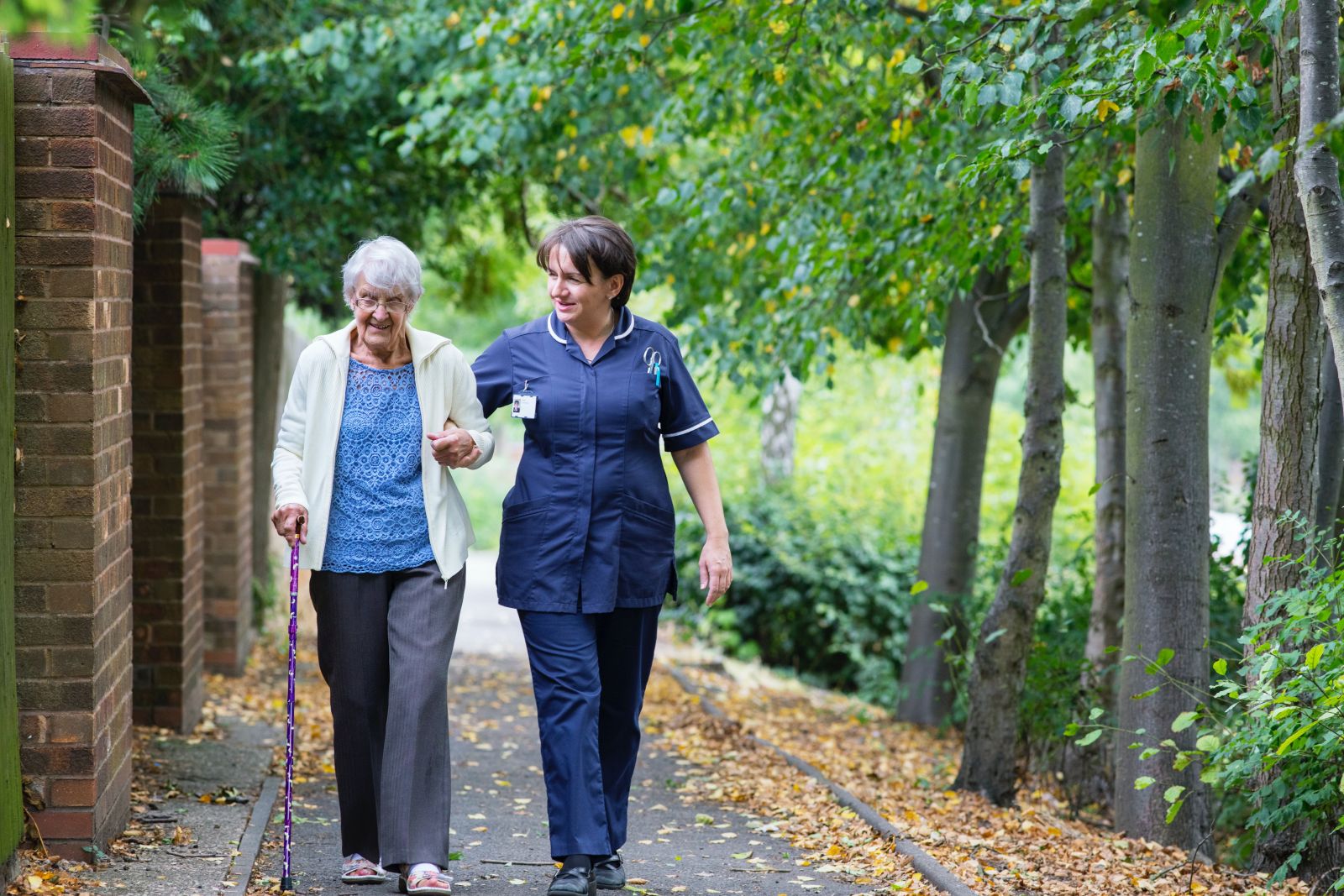 Respite Care
Another option that provides support to both the person with dementia and the primary caregiver is respite care. Respite care is usually for people who live with their caregivers, but not always. It gives the caregiver a break so they can attend to other demands or simply have a break.
Respite care can be given in the home by a home health worker or by a trusted friend or family member. In-home care can range from a few hours to a few days or longer.
Residential facilities for seniors sometimes offer respite care. In that case, the senior stays at the facility for a period of time. Caregivers sometimes use this option if they want to get away for the weekend, or they just want to chill out at home without being on-call.
Unfortunately, respite care is usually not covered by insurance. If you can afford it, (or if you manage to track down some type of financial assistance) having the break will help you recharge your batteries. An unexpected perk of going with residential respite care is that you can vet the facility. You may need to look into residential care at some point, and having first-person experience can help in your decision-making.
Stay tuned for our follow-up piece on residential care for people with dementia.
You have enough on your plate. Let us make things easier with your senior move.
Further resources:
A roadmap for preserving cognitive function
https://www.cdc.gov/aging/healthybrain/
Information on care decisions, finances, and supporting caregivers
https://www.alz.org/help-support/resources/helpline
Finding local services https://www.communityresourcefinder.org/?_ga=2.43856416.427653793.1616438890-871116565.1615926330 and https://eldercare.acl.gov/Public/Index.aspx